Here is one of last week's shakuhachi repair. This fine instrument was made by Seikado in Kyoto around the 1980s. It is a 2.1 modern shakuhachi made for professional players. This one just happens to be owned by a monk in new York.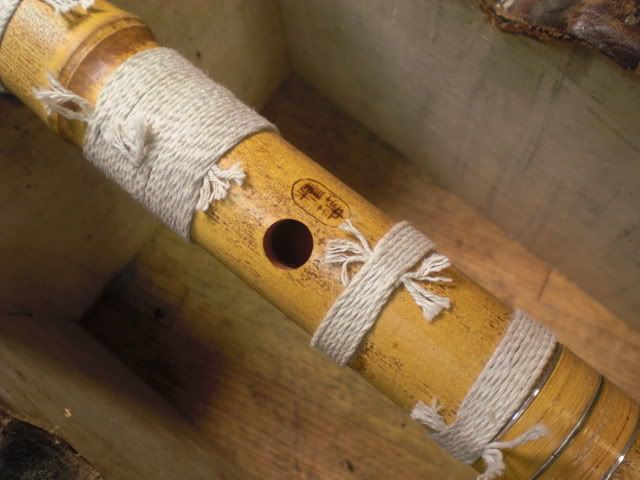 The cotton cord did not hold the cracks. Probably because they were not bound tight enough. I like the rustic look though.
The urushi lacquer behind the utaguchi blowing edge is damaged.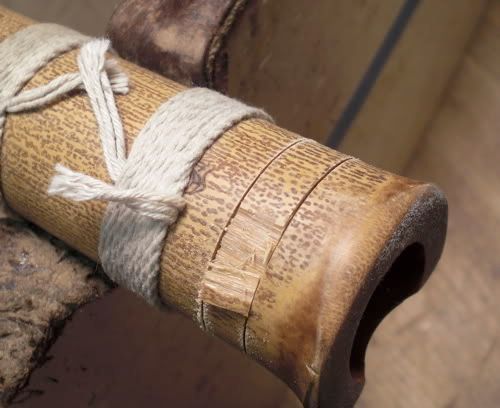 When I started the inlay rattan work, I noticed a hanko under the cord.
I've never seen this hanko before. It looks like a logo.
Two weeks later, the urushi has cured well.
A very beautiful flute in both looks and sound.
Here is the owner's reply:
Hi Perry,
...

I am very impressed with the repair work you have done on it. Really excellent work. The Shakuhachi is far more comfortable to play and has a wonderful sound. I played it for a couple of hours on Saturday and Sunday and have had no reaction to the new urushi.
Thanks so much for bringing this treasured Shak back to life.

In the past couple of weeks, I've repaired cracks for a professional player, teacher, monk and Tai Chi master.

It's always nice meeting different players (and makers).
Namaste, Perry